Rights Respecting
At Canford Heath Infant School, we are incredibly proud to hold the 'Gold' status for the Rights Respecting School Award. We have held this accolade for several years, and this demonstrates our commitment to teaching our children about the rights of a child.
The Gold Award is the highest award given by Unicef UK, which shows we have a deep and thorough commitment to children's rights at all levels of school life. This commitment was evident from our most recent report, which stated:
"It was evident that children's rights are embedded across the school and underpin every aspect of school life."
At Canford Heath Infant School, we ensure that children are confident in knowing their rights, which are written in the form of 42 articles (published by the United Nations Convention on the Rights of the Child).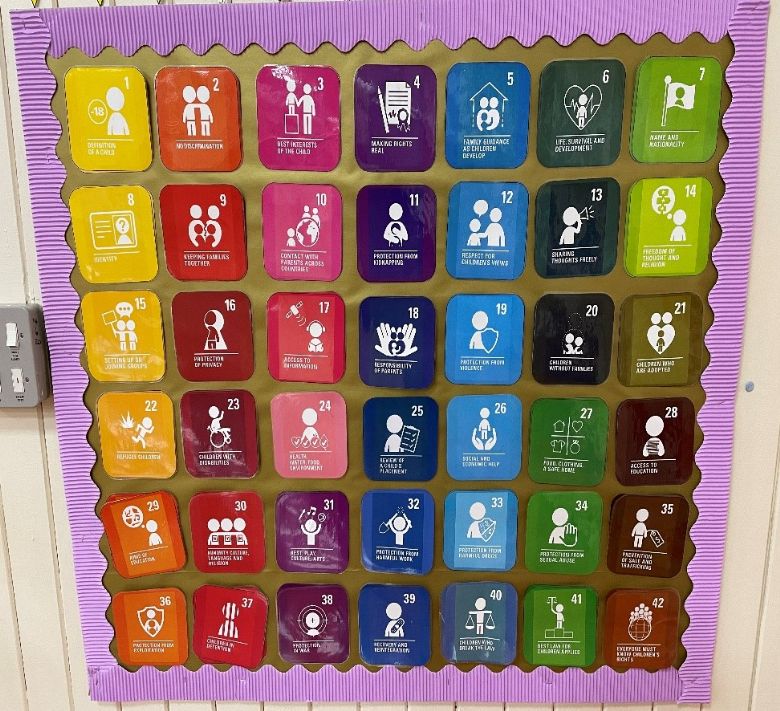 Throughout the year, the children have class assemblies linked to Rights Respecting Schools whereby they learn in depth about certain articles. They have the opportunity to express their views freely (Article 13) and to be given reliable information (Article 17).
We have also taken part in Rights Respecting activities throughout the year. Here are a few photos of what we have been doing in school: